On January 7, 2022, the PCR-CIT China Chengdu Valves 2021 (PCRCCV 2021) kicked off in Chengdu. It was one of the most renowned conferences on structural heart valve interventions in China, and the experts attending brought a high-quality academic feast to the audience, offering an early Chinese New Year gift to all workers in the valve field.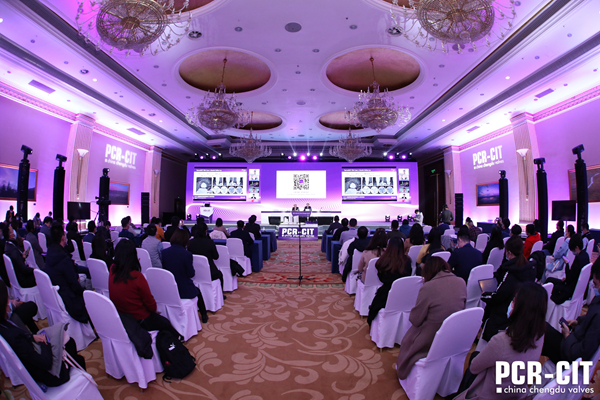 The PCRCCV 2021 was themed by "TAVI and BEYOND", and it continued to explore the future of heart valve disease interventions beyond Transcatheter Aortic Valve Implantation (TAVI) with the persistence of "being always on the road". Shanghai NewMed Medical Co., Ltd. ("NewMed Medical") independently developed two blockbusters - Mi-thos® Transcatheter Mitral Valve Replacement ("TMVR") system and Prizvalve® Transcatheter Aortic Valve Replacement ("TAVR") system with independent intellectual property rights were presented at the PCRCCV 2021 conference.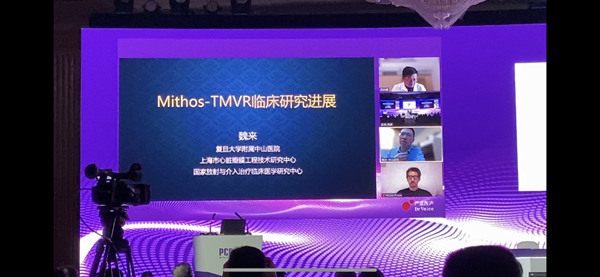 Professor Lai Wei from Zhongshan Hospital of Fudan University shared the "Mi-thos®-TMVR clinical trial progress" at the conference. Mi-thos® is a TMVR product developed by NewMed Medical. As the first innovative TMVR product under development to enter FIM clinical trials in China, Mi-thos® participated in the China National Key R&D Program of the Ministry of Science and Technology of the PRC during the "13th Five-Year Plan Period", and was supported by the "Science and Technology Innovation Action Plan" – Science and technology support projects of Science and Technology Commission of Shanghai Municipality in biomedicine field, with a total of 25 national patent applications. Mi-thos® was approved by the National Medical Products Administration (NMPA) in 2020 and was approved to the Special Review Proceduresfor Innovative Medical Devices, known as the "green channel". The FIM clinical study of this product is now in the process of steady progress.

Professor Yuan Feng from West China Hospital of Sichuan University presented "Representative Case and Research Progress of Prizvalve® Balloon-Expandable Aortic Valve Replacement Device". Prizvalve® valve system is the first domestic balloon-expandable transcatheter aortic valve replacement system to enter the clinical stage in China after years of development by NewMed Medical. The product was supported by the Key Research and Development Program of Science and Technology Commission of Shanghai Municipality, with a total of 40 national patent applications. Prizvalve® was approved by the NMPA in 2021 and was approved to the Special Review Procedures for Innovative Medical Devices, known as the "green channel". The Prizvalve® multicenter clinical study is now progressing steadily and it will further demonstrate the safety and efficacy of the product in clinical applications.
NewMed Medical is a high-end medical device enterprise dedicated to the R&D and production of transcatheter heart valve devices, with complete capacity for independent R&D, testing and production. The company's product line covers aortic valve, mitral valve, tricuspid valve and pulmonary valve. As one of the players with the broadest product line for valve intervention in China, the company is strategically focusing on mitral valve replacement and mitral valve repair, aortic valve replacement, tricuspid valve replacement and repair, pulmonary valve replacement, and auxiliary devices such as high-pressure balloons and Suture-mediated closure system for comprehensive product planning to provide the leading comprehensive innovative solutions for valve interventions in China.
NewMed Medical currently has three products, including Mi-thos® and Prizvalve®, approved into the Special Review Procedures for Innovative Medical Devices according to the Special Review Procedures for Innovative Medical Devices promulgated by NMPA.
"Go beyond with no stop, and there are no limits to the future". In 2022, NewMed Medical will continue to take innovation as the first driving force, and it will, adhering to the purpose of "Innovations Improve Life", continue to discover unmet clinical needs in the market, explore the technical path that can be widely used in clinical practice, make continuous efforts to break through the bottleneck of "me too" device development in China, to realize the transformation from "me better" to "me beyond", and to provide clinical experts and patients with better solutions for the interventional treatment of valve diseases.